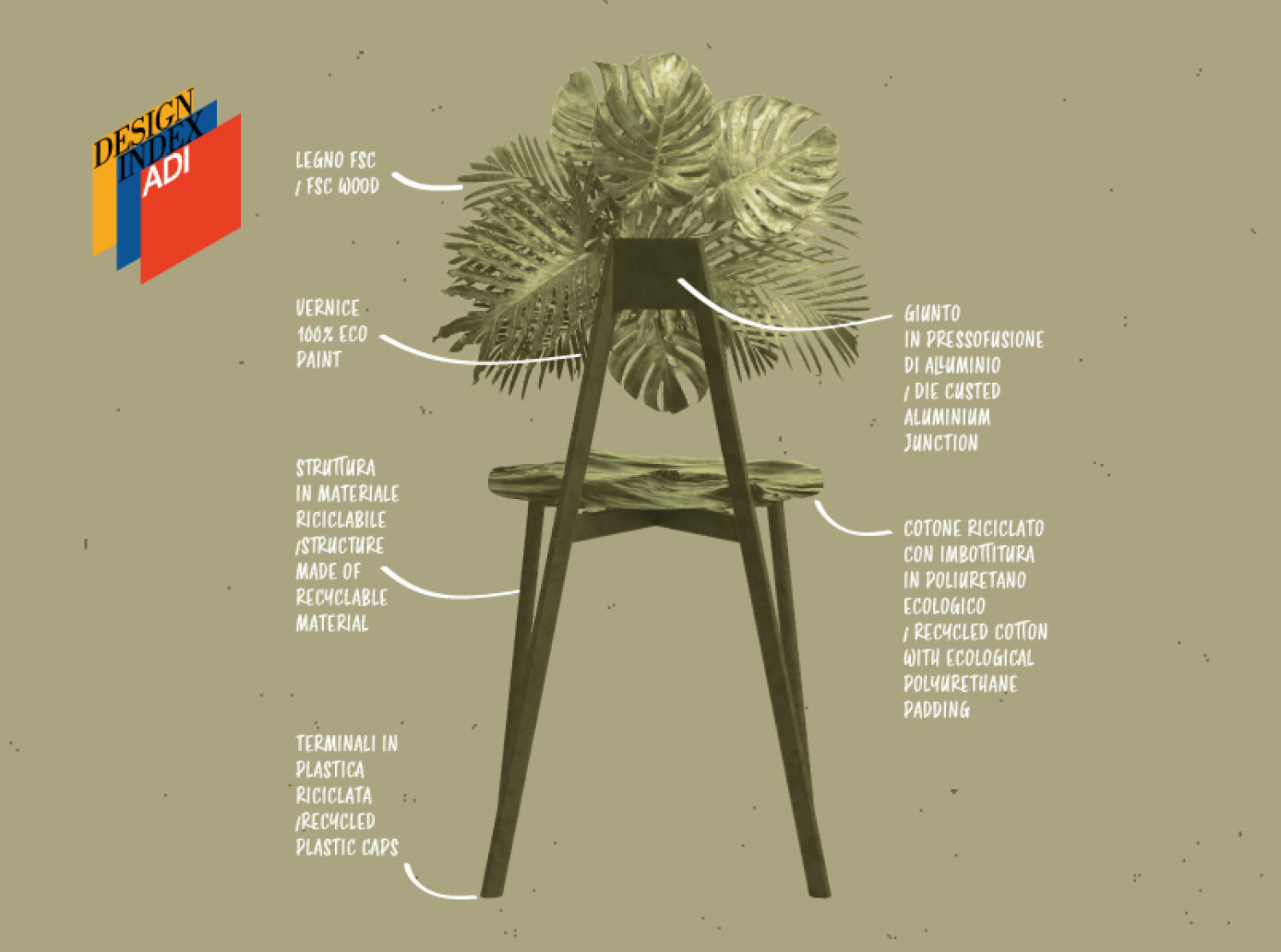 The changes, both foreseen and unforeseen, that we have experienced in recent years have inevitably influenced our lives and market trends, thus forcing us to rethink our business processes with a different perspective.
Planning and implementing business strategies based on sustainability and circular economy logics is the only way to be forward-thinking and guarantee a stable and secure supply chain, also in the future. In addition, fully aware of our social and environmental responsibility, we believe in a constant search for new sustainable materials and technologies: recycled and recyclable materials, use of resources that adopt certified processes, and a careful selection of our partners. On this occasion, we present the first case study of product reconversion, to take us one step further in the quest for increasingly sustainable production.

TATA FOR THE PLANET
Launched in 2018, Tata is one of Pointhouse's iconic products that, in addition to its technical specificities, now acquires new content in terms of the circular economy. The Tata chair is made with an aluminium and steel frame, powder-coated without the use of chemical solvents and with certified ecological powder. The backrest is made of FSC wood with environmental certificate. Elegant and comfortable, the seat is upholstered with recycled fabric obtained from the recovery of post-industrial waste. The inner padding is, in turn, a wadding of recycled plastic.
Available for sale in a limited edition, Tata for the Planet comes in a selection of colours.

Fabrizio Citton of Arter&Citton,designer of the Tata chair: "The research done to develop the Tata chair in 2018 immediately turned to a place dear to all of us: the school. Our memories of the first years of primary school, a metaphor for our growth, education and territory. This chair brings back the essence of the school chair to reintroduce it into living, collective, executive and commercial spaces."